Products
Working tables
Z 4000
Work top with adjustable heights
LXF
Engraving
Product
150 x 15 mm [5.90 x 0.59 in]
col 00
min 01
back support
This pleasant design is aimed at improving the phases of moving or working with the coffin. The sides are in fact, shaped in the central part, in order to allow for easy insertion of the arms of a forklift truck. The operator can easily accompany the coffin to the vehicle by the simple addition of two lateral frames at the base of the trolley. This worktop has a structure of polished stainless steel, wheels of a generous diameter (two with positioning brakes), and an easily usable roller for the loading/unloading phases. But, above all, toguarantee a correct posture for the operator, this innovative worktop with variable heights, meets with different physiques and respects the safety at work rules.
It is also easily cleaned and sanitized.
[[ecid::921]]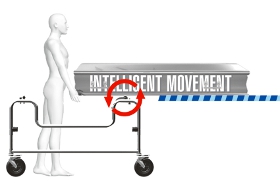 A sole operator, can transfer the coffin from the Z 4000/4002 to the van effortlessly.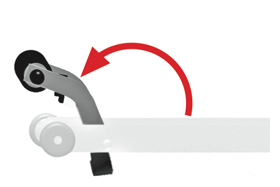 Attachable roller to improve the sliding of the coffin.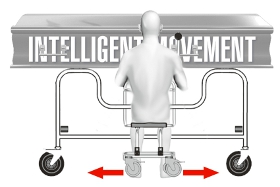 With the use of the Z 4007 stool, an optimal posture is maintained during the preparation of the coffin.
Z 4002
Workbench with adjustable heights with two rollers
A lightweight structure for a stable and practical workbench. Constructive characteristics comparable with the Z 4000, with the extra advantage of a system which allows the workbench to adapt to different body builds. Two rollers are found at the extremities for positioning the coffin without effort. Once the casket is fixed the brakes are activated in order to prepare it for use. The wheels are large and swivelling, they allow to move the church trolley with precision and without effort.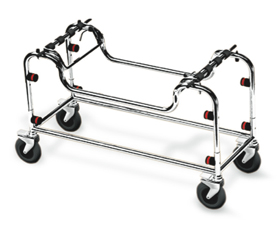 [[ecid::922]]
New
LXF
Engraving
Product
150 x 15 mm [5.90 x 0.59 in]
col 00
min 01
back support
Z 4007
Stool for workbench
In order to appreciate the functioning of the Z 4000 series workbench better, we have developped the Z 4007 stool. Its aluminium frame makes it robust, light and durable. In the front part, designed as a resting surface, there is a small area dedicated to storing utensils. Thanks to the pre-directional wheels the operator can move along the longitudinal axis of the coffin without modifying his/her posture. This accessory optimises the preparation phase of the coffin.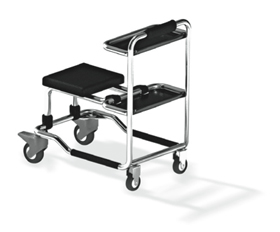 [[ecid::923]]