Products
Dressing tables
Frack
Foldable dressing table with adjustable heights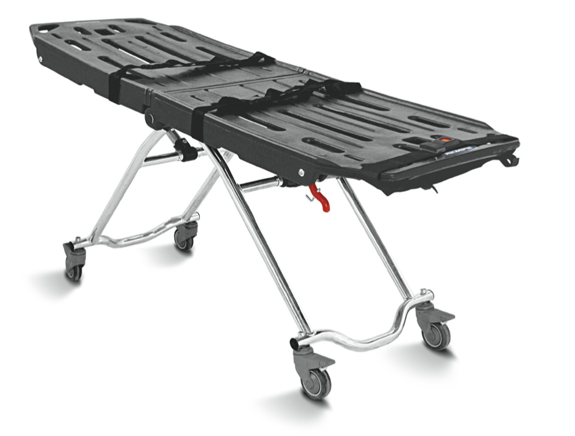 LXF
Hot printing
Transport bag
150 x 150 mm [5.90 x 5.90 in]
col 02
min 01
back support
This is the first system for dressing that is foldable with variable heights and can be used by a sole operator. The exclusive design, robust and integral structure, all combine to offer a product of high quality. When tested under the extreme of operative situations, it proved to be also extremely reliable. Frack has a framework of polished aluminium with leverage and mobile parts in stainless steel and a work level in high density polyethylene that guarantees not only exceptional practicality and easy sanitation but also great durability. This product comes complete with a foldable basin which allows for the cleaning of the body. Technological innovation becomes a truly professional way of life.
The transport bag made of washable and tearproof nylon is available.
Frack - ZV00200A
Frack with four swivelling wheels - ZV00204A
ZVX 02 transport bag - ZV00202A
[[ecid::920]]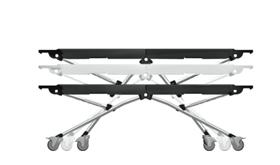 The operator selects the most comfortable height to work at and therefore maintains an ergonomic position during the entire dressing phase.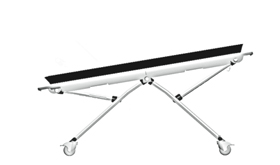 The use of the special basin in the sloped position, allows for draining during the washing phase.
Easy to store and transport.