Products
Lifting trolleys and accessories
Jack
Portable oleo-dynamic lifting trolley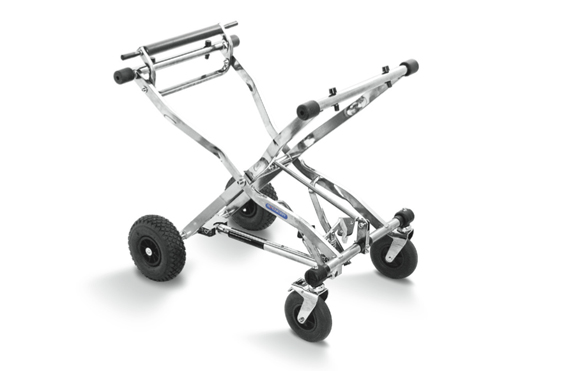 LXF
Engraving
Product
50 x 10 mm [1.96 x 0.39 in]
col 00
min 01
back support
New spirit for a new back saver. We are presenting a new Jack with a compact structure, vertical geometry, versatile and easy to use, entirely manufactured in electropolished stainless steel. Maintenance is easy, and the trolley is lightweight, making it easy to transport (warehouse, loading, unloading, into/out of vans, at the cemetery). A reliable oleo-dynamic piston, guarantees micrometric elevation, combined with new rollers that confer improved handling in total safety. The ease of handling is assured by the increased diameter of the wheels and by the brakes, which block both the rolling and boards. It is the ideal partner for the handling and storage of coffins in the warehouse; an insertable roller in fact allows for easy gliding of the coffin during loading and unloading from vehicles or hearses.
The Jack can be completed also with a basin in stainless steel or frameworks and supports for large or small loads.
Jack - ZC10000B
Jack with rudder - ZC15000B
Jack with double roller - ZC20000C
Jack with double roller and rudder - ZC25000C
Jack with four pivoting wheels Ø 200 mm [7.87 in] - ZC10001C
[[ecid::924]]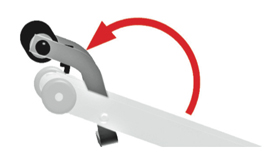 Attachable roller to improve the sliding of the coffin.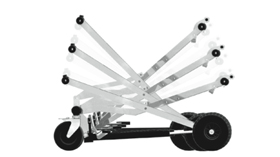 Variable height from 900 to 435 mm [from 35.43 to 17.12 in].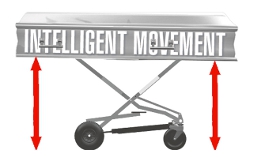 Stability of the system is guaranteed at any height due to astute and simple geometry.
Pro Jack
Basin in stainless steel for Jack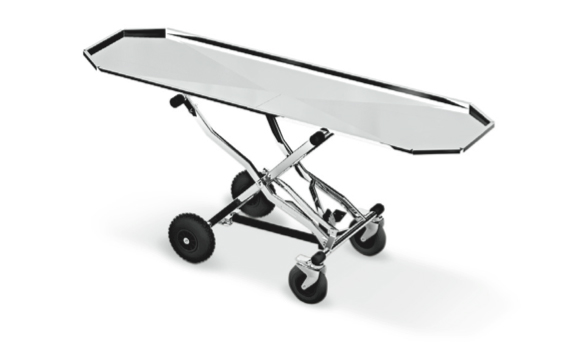 To complete with professionalism the phases of cleaning, composition and dressing of the corpse, the Jack has been completed by adding a stainless steel basin. A special constructional technique has allowed us to realize in stainless steel, a robust, watertight container, complete with a sloping base, to improve the discharge of fluids. The basin has a support, also in stainless steel, that has been welded to provide rigidity and the possibility to glide smoothly on an insertable bascule roller. Thanks to this new opportunity, the basin can be placed with ease on static surfaces. In short, this compact and versatile system, that can be adapted with precision to any height desired, guarantees ease in transferring the corpse, an efficient cleaning and a smoother transport. Application and removal of the basin is done through a simple fastening system.
Pro Jack (basin only) - ZC13000E
[[ecid::925]]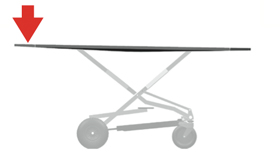 An oil-pressure system reduces the effort required by the operator.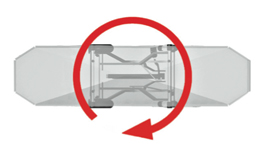 The restrained pace of the wheels allows for better manoeuvrability.
Mega Jack
Trolley with levelled board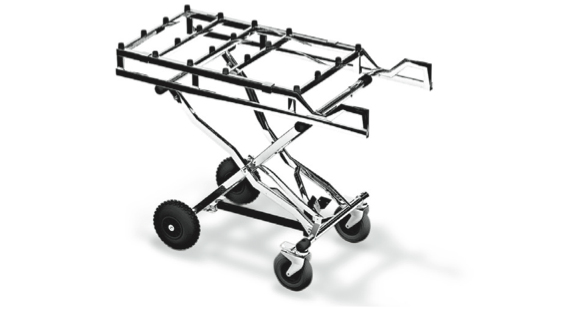 LXF
Engraving
Product
50 x 10 mm [1.96 x 0.39 in]
col 00
min 01
back support
For those who have to move heavy loads like slabs of marble, a small coffin or need a recovery stretcher, today the solution is Mega Jack, purposely designed for all these types of work. The geometry of the arms enables maximum stability during elevation, allows the load to be raised following a perfectly vertical path. With the insertion of the horizontal roller, the increased forward reach, achieved at the maximum height, the loading phase is made both easier and faster. Mega Jack is the result of an innovative project, dedicated to solving the problems of elevation: a longer framework, an increased wheel pace, precision of commands and rapid movements, all result in the birth of an excellent method of loading heavy, yet at the same time, delicate loads.
Mega Jack - ZC12000E
Mega Jack (levelled board only) - ZC11000E
[[ecid::926]]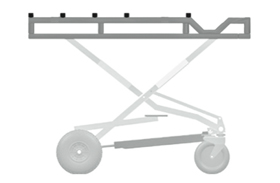 Framework with central support for short loads.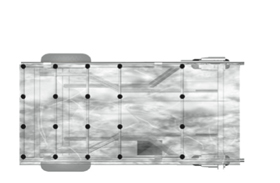 Skeleton framework and rubber supports for delicate loads (slabs of marble).